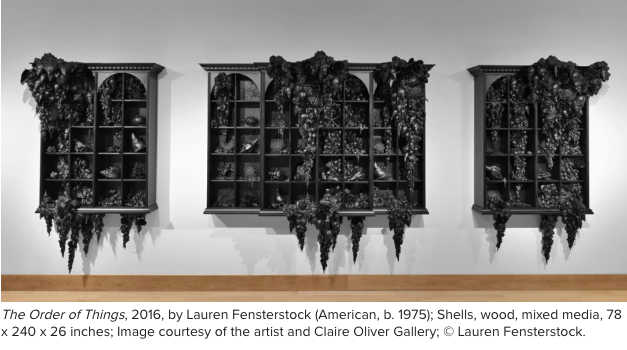 Thursday, September 27, 2018 - 6:00pm
A Dark Place of Dreams revisits the monochromatic assemblages of the late Louise Nevelson, alongside three contemporary artists: Chakaia Booker, Lauren Fensterstock, and Kate Gilmore. This exhibition celebrates Nevelson's lasting impact on contemporary sculptors who expand the tradition of assemblage in innovative and provocative ways! The installations promise to be mysterious, dark, and intriguing; made from found and recycled products.
RSVP DETAILS:
Please email me if you are interested. Tickets will be awarded in pairs. If club member interest exceeds the number of tickets available, I will draw names for winners.