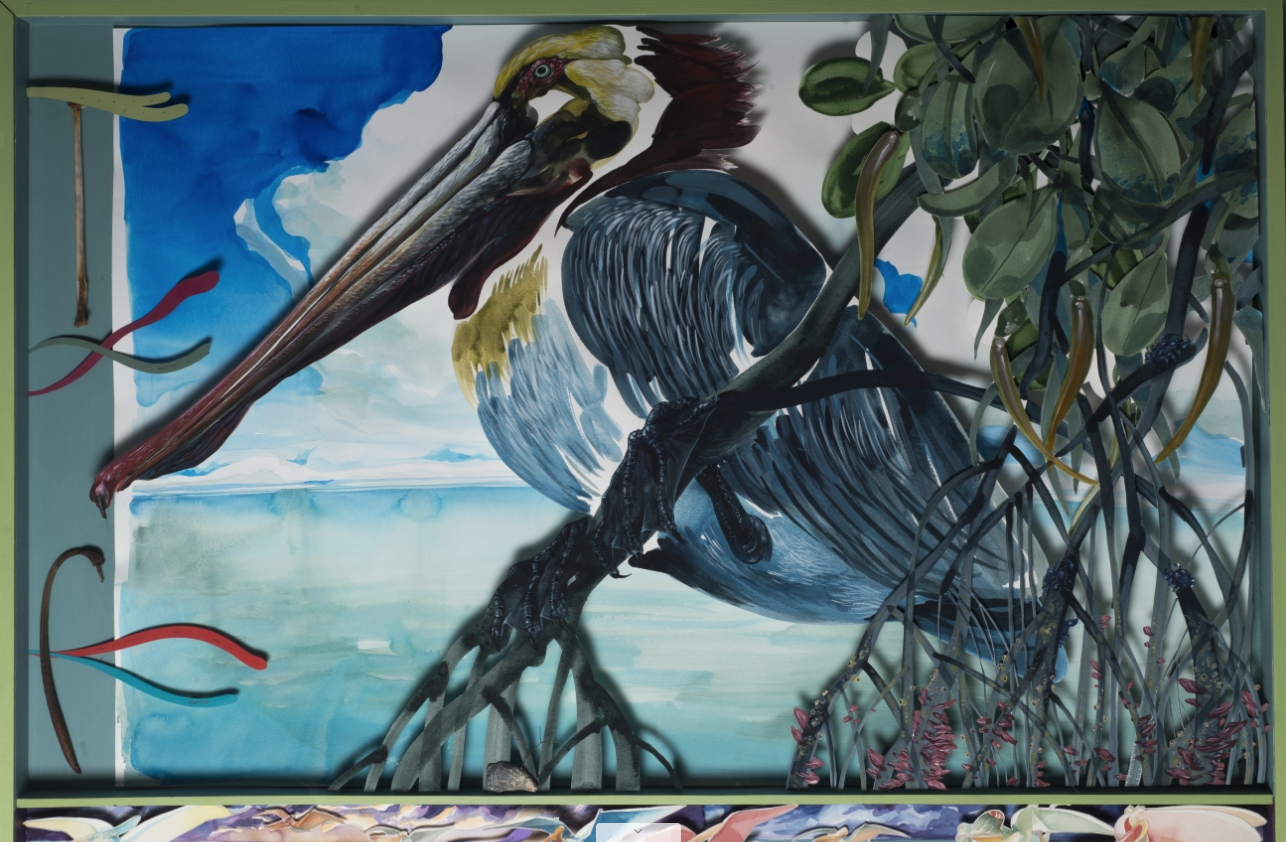 Wednesday, August 29, 2018 - 5:00pm
If you love birds, art, good food, and great company then come to the Halsey on August 29 from 5-7pm for a fun night out!
First, you will be able to witness the works of Italian artist Hitnes in his exhibit "The Image Hunter: on the Trail of James Audubon" where he documents a road trip through America to retrace the 19th-century endeavors of John James Audubon. In Audubon' famous book, The Birds in America, he traveled for decades in order to document all the birds in the country. Hitnes's journey explored the state of birds nearly two centuries after Audubon encountered them. In addition, it became an all-encompassing performance project in which he made sketches, created public murals, and documented his interactions.
Second, the Center for Birds of Prey will bring live birds to experience up close, the way Audubon and Hitnes did.
Lastly, you can enjoy catering from Apple Spice! Munch on delicious sandwiches and veggies as you peruse the exhibits, and top off the night with desserts like cookies, brownies, and chocolate covered strawberries. We'll also have drink samples from Owl's Brew Beer Cocktails!