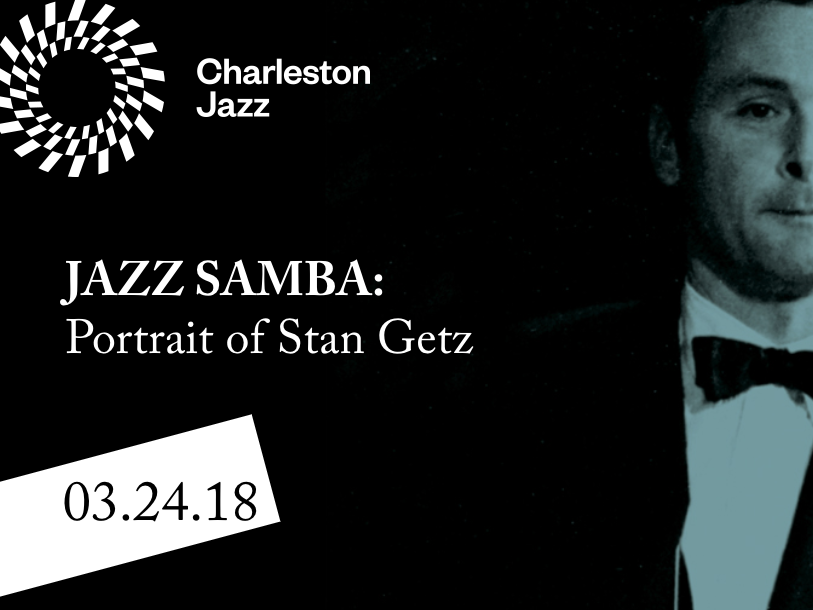 Saturday, March 24, 2018 - 5:00pm
Jazz Samba: A Portrait of Stan Getz will premier at Charleston Music Hall on Saturday, March 24th at 5:00 pm and 8 pm. Stan Getz was "one of the most influential saxophonists in the world!" Getz is most known for playing and popularizing this hit single: The Girl from Ipanema. Five saxophonists from the Charleston Jazz Orchestra will each play a special tribute to Getz in honor of what he did for the jazz industry. For ticket info please visit this website.
RSVP DETAILS:
Please email betsey@charlestonmag.com if you are interested in attending. Tickets will be given away in pairs. If club member interest exceeds the number of tickets available, I will draw names for winners.