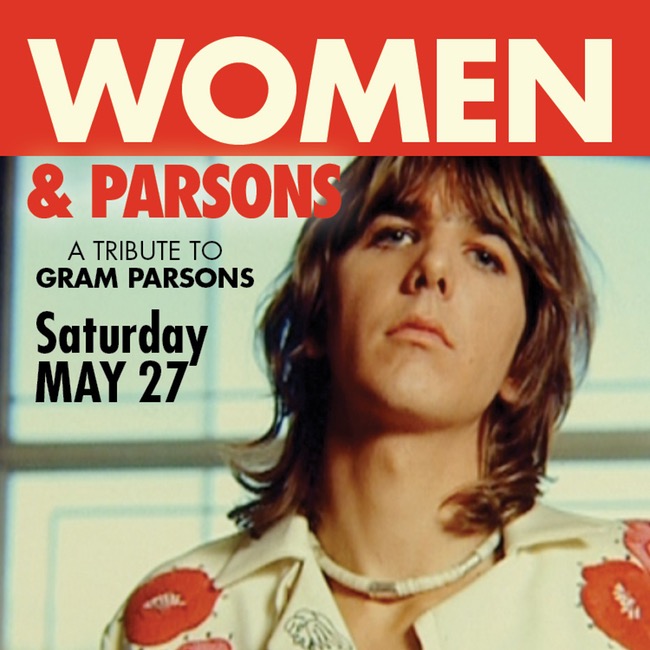 Saturday, May 27, 2017 - 8:00am
The Charleston Music Hall is teaming up with Piccolo Spoleto to present Women & Parsons on Saturday, May 27th at 8pm. Women & Parsons is a tribute show to Gram Parsons featuring some of Charleston's best female vocalists. The series is the brainchild of local musicians Lindsay Holler and Hazel Ketchum who thought it would be interesting to have women interpret the songs of Tom Waits back in 2015. The evening turned out to be so magical that the series has kept rolling with Women & Young, Women & Bowie, Women & Dylan, Women & Radiohead. The series kicked off in 2017 with Women & The Rolling Stones. Four "Women &" shows will be presented in 2017. The amazing and diverse line up of singers range from ages 18 – 63! The evening will consist of two different bands backing these women with two sets. The bands will be The Western Polaroids and the Hungry Monks.
We would love to extend the opportunity for all of our club members to join us for this evening of musical celebration.