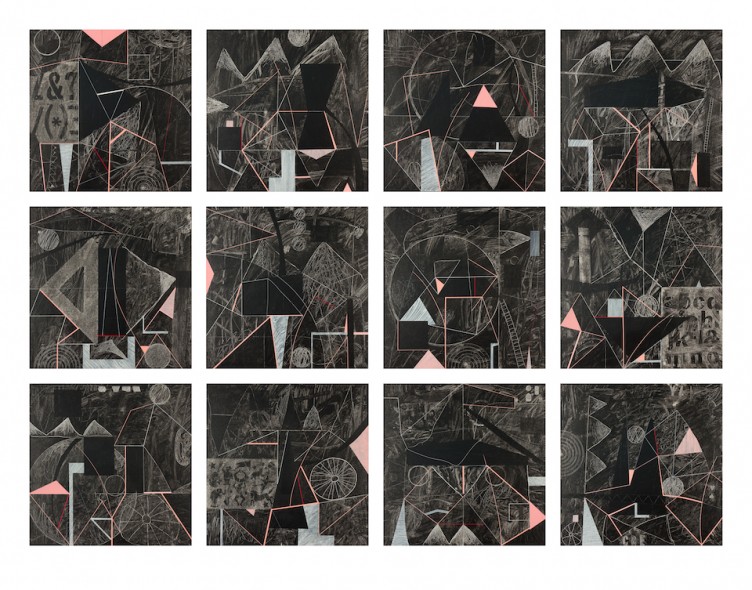 Friday, May 19, 2017 - 6:30pm
to
Saturday, July 8, 2017 - 6:00pm
The Halsey Institute of Contemporary Art at The College of Charleston presents a solo exhibition titled Tom Stanley: Scratching the Surface that will be on view rom May 19 - July 8, 2017. Scratching the Surface features more than 60 paintings by Tom Stanley from the past two decades, most of which have been produced in the last few years. Stanley is a South Carolina based painter and current professor and Chair of Fine Arts at Winthrop University in Rock Hill, South Carolina. This exhibition at the Halsey Institute will be an examination of his recent abstract work in addition to a debut of a new body of painting completely in the last year.
Known for his work utilizing sgraffito, the practice of scratching a layer of paint to reveal a contrasting layer beneath it, Stanley's works also contain dripping paint, evoking Abstract Expressionism and expressive lines that recall Surrealist automatic drawing.
Stanley's abstractions draw on the forms of the world around him, typically including items like boats, ladders, water towers, and houses. In his recent Vessels series, his canvasses riff on the motif of a boat, often portraying one of such vessels amidst a plane of harried lines and sgraffito. The series emphasizes the duality contained within its paintings: expressive yet measured, formally-engaged yet conceptually-driven, abstract yet connected to reality.
We are pleased to invite Charleston Magazine Club Members to join us for correlating events during the exhibition:
Opening Reception, Halsey Institute of Contemporary Art on Friday, May 9, 6:30-8:00 p.m.