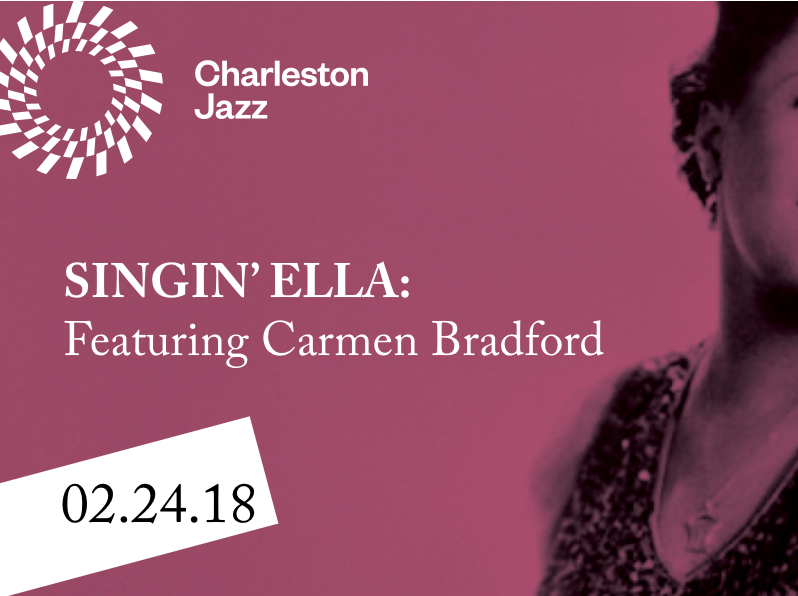 Saturday, February 24, 2018 - 5:00pm
Singin' Ella will take you back in time to 'The First Lady of Song' by Ella Fitzgerald. The show will feature Carmen Bradford who has had performances on 4 Grammy Award-winning albums, sold out concerts, 16 recordings, and is considered to be one of the, "greatest jazz vocalists alive today." Bradford will be taking the stage along with the Charleston Jazz Orchestra and completing a dream to perform the songs of her idol Ella Fitzgerald, an immensely talented pioneer to women in the music industry.
RSVP DETAILS:
If you are interested in attending Singin' Ella, please email betsey@charlestonmag.com for more information. If club member interest exceeds the number of tickets available, I will randomly select names.